Have some fun in the sun!
We are open daily to the public! Our hours are from 1p.m. to 7p.m. You may bring in snacks, drinks (no glass bottles), floaties, chairs, tents etc. What you bring in, take back out! Lets keep our beach clean and picked up so we can continue to be open to the public! Garbage bags are available at the check in office and a dumpster is on site right outside the gates.
We have two water slides and a high jump platform in the center with two different jumping decks. There are a limited number of chairs and picnic tables that are first come first serve.
We accept cash or credit card, no checks.
Rules:
No jumping off the railings of the high jump
Do not stand on the slides, please be cautious to make sure the person before you is out of the way before you go down
No smoking on the beach
No glass bottles
Clean up your garbage
No illegal activity, example underage drinking or use of illegal drugs
Closing is at 7, do not try to negotiate a later time
You must be 18 or accompanied by a parent or guardian! An 18 year old is NOT considered the parent or guardian of his or her 17 year old friend.
Be respectful to others and our staff!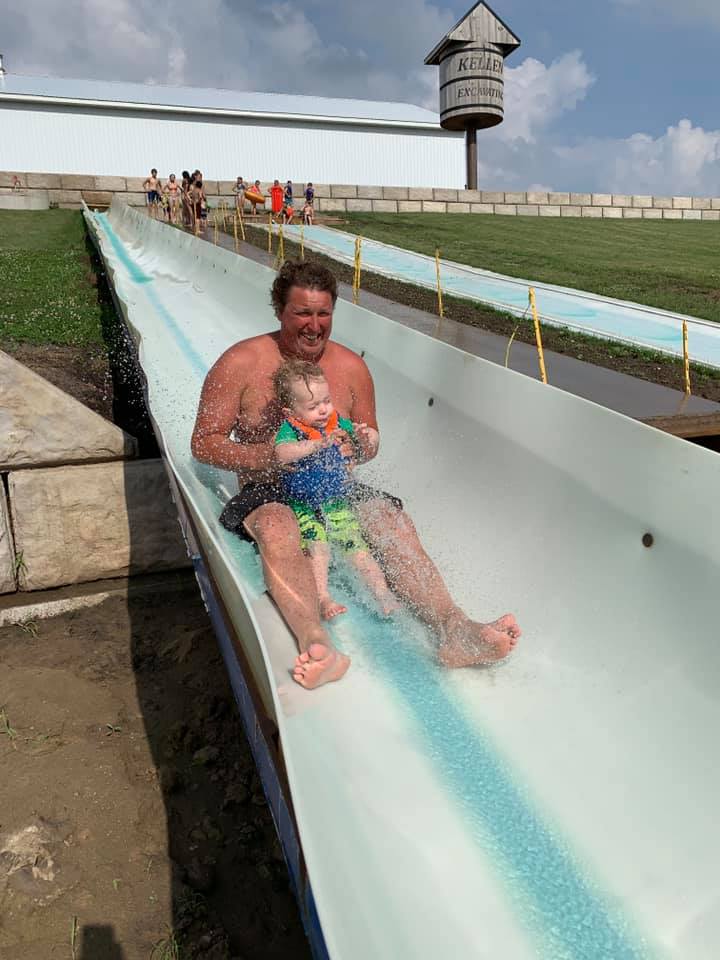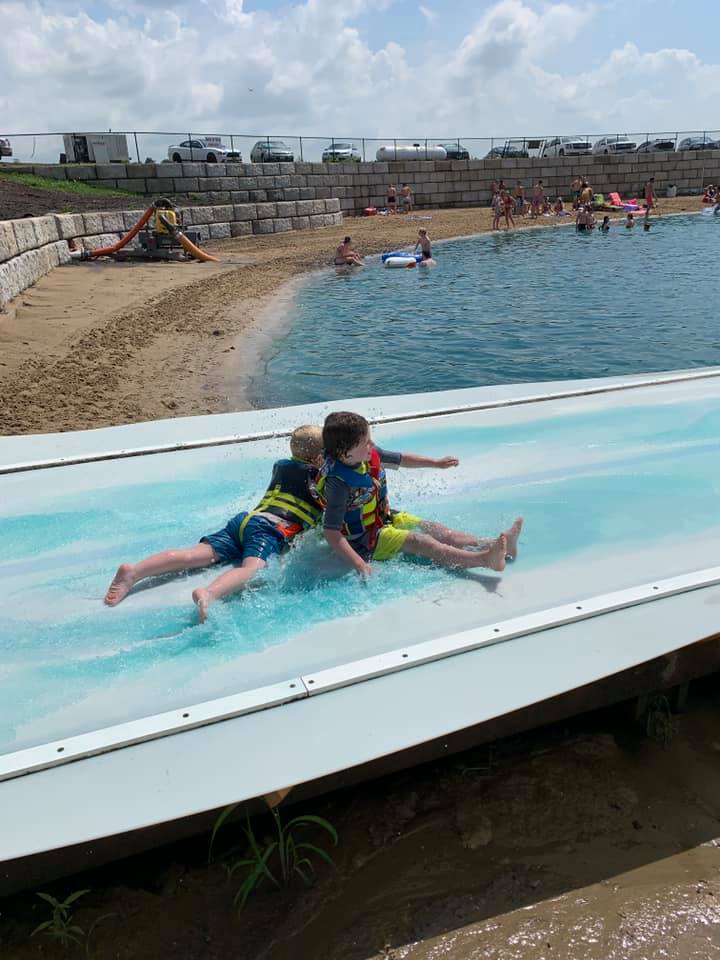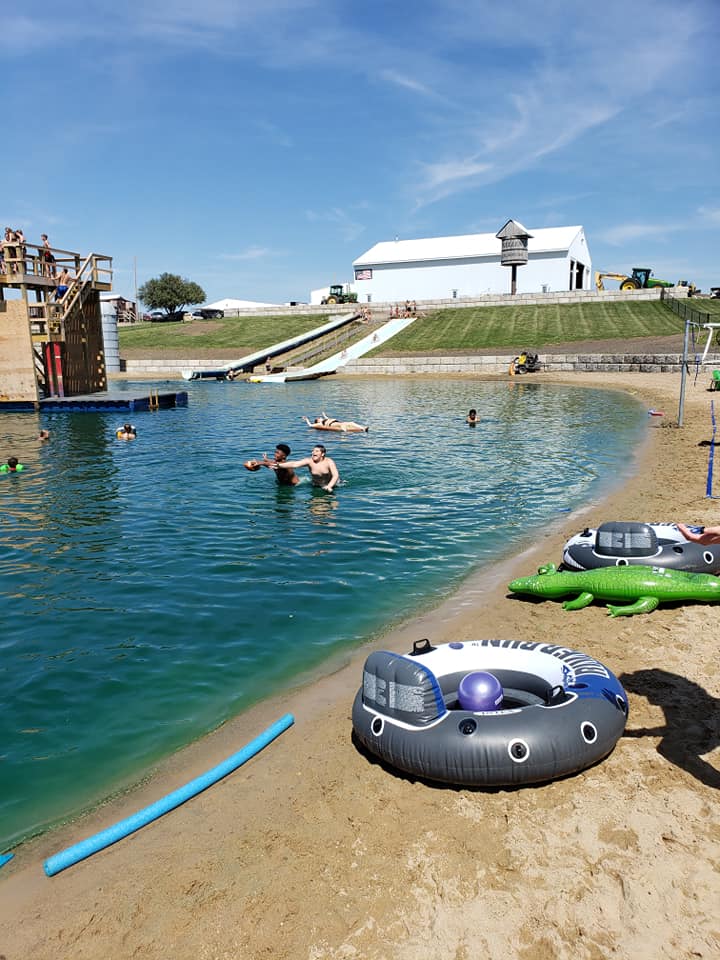 ---